Cleaning staff for large corporate buildings
3 min read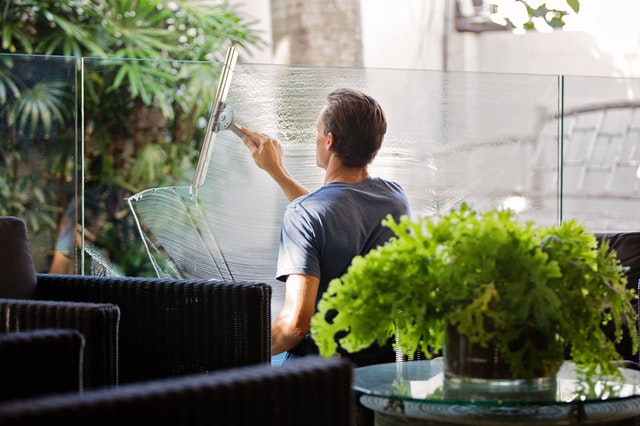 Keeping your business clean is not always easy and you want someone that is passionate about the task in hand to ensure they do a proper job.
Cleaning staff that specialise in large corporate buildings need to be committed to providing your business with the best cleaning services and excellent customer service.
There are cleaning companies that offer daily service options and some that can come to say once a week or fortnight whichever suits your business. Not every business will need to be cleaned every day and it will depend on what your business does as to how often it will need to be cleaned.
You want to find a cleaning service that has flexible options that suits your needs. It also depends on the tiling or flooring choice that has been laid out. Those corporates with stone tiles may not need as much maintenance, whereas those with carpets may need the maintenance a lot more due to the dust that gets trapped.
Flexibility
All businesses have different business hours so you want to find a cleaning service that will work around you. You can have cleaners come after hours or they can work while you are there as most cleaners won't get in your way and will do their best to avoid disrupting your work.
Quality
Not all commercial cleaners are equal. You want one who provides you with high-quality services each and every time. You don't want a cleaning service that gives a good impression firsthand, but their quality of work slowly slips as they become more comfortable. You need to find a cleaning service that can ensure that you are working in a sanitary environment all the time.
A Cleaning Service You Will Love
It may be a difficult choice as to whether you need cleaning service or not. You may just think you could clean the building yourself to save on costs. Yes, this is true but are you really going to have time to do it and could you end up doing an improper job due to rushing to get it done. You are running a commercial business it is not your job to clean you have plenty of other important things to get done which is why there are cleaning businesses out there to do the job for you.
Don't stress yourself or make employees do jobs outside of their description like emptying the trash or cleaning the benches. Hire a company to do it for you so your business can run more efficiently.
Do you need a complete clean or just a simple mop and vacuum? Here are a few services that the ideal cleaning staff will do:
Vacuuming
Mopping
Dusting
Interior window washing
Bathroom maintenance
Rubbish removal
Kitchen/staff room cleaning
Commercial sanitation:
All commercial buildings need to be clean and sanitary. It is important to maintain a clean environment for customers and employees. Professionals cleaners have access to better cleaning products that are safe to use and better for the environment that what we can buy in the shop. Don't worry about spending hundreds buying all cleaning products, cloths and mops and brooms. Save your pennies and put it into a better cleaning experience with the ideal cleaning company that you have researched and found to be the best to maintain the marble tiles or the corporate carpets.
With all this available to you there won't be any hard work left for you to do. Don't search the commercial cleaning services and pick any old one. Do your research and look into feedback and reviews to see if they are well-liked and do a quality job.